How nice that you are interested in the faces behind T.S.R. Cave ne Cadas! We'd like to introduce ourselves so you know who you're in contact with.
Chairman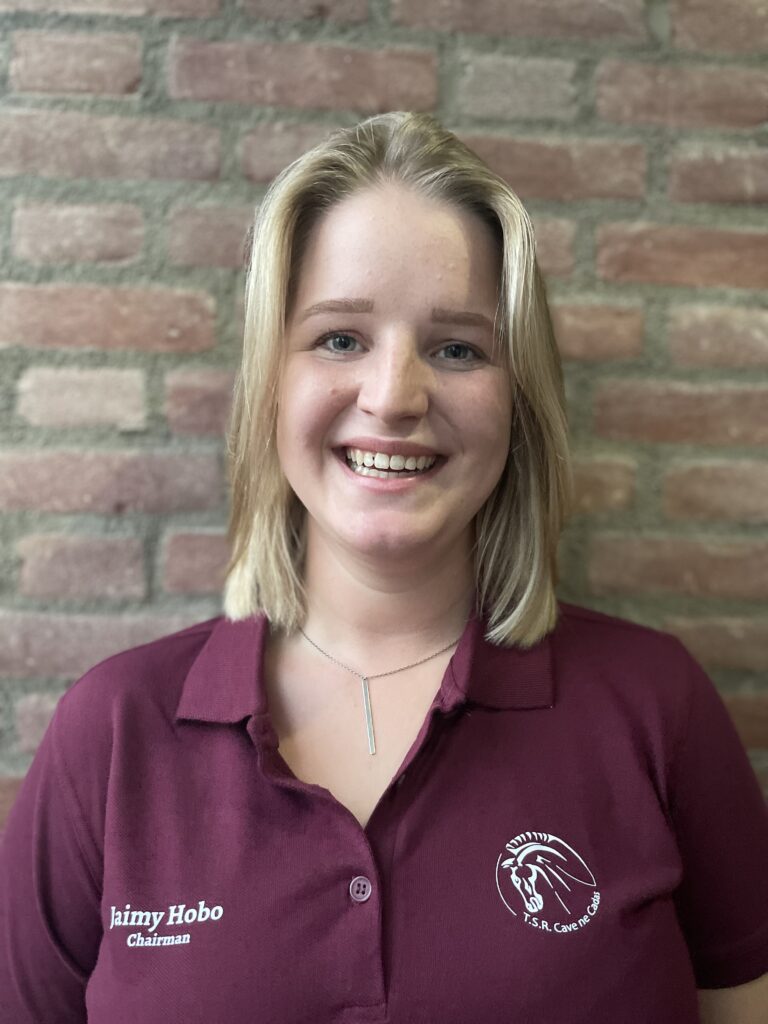 I am Jaimy and I am 21 years old, I am studying Social Work with the Major Child&Youth at Windesheim in Zwolle. Because of love I moved to Tilburg in May 2020 and joined the association. I was looking for people to gain a new network in a for me new city. I became a very active member quickly after I joined and I met the most wonderful people. I am enthusiastic, neat and like to be a chairman of an association. When I was young, I used to ride horses at stables for two years. After I stopped there, I have been on many outside rides. I did approximately thirty a year. It was quite a difference for me to go back to riding dressage inside an arena again.
Secretary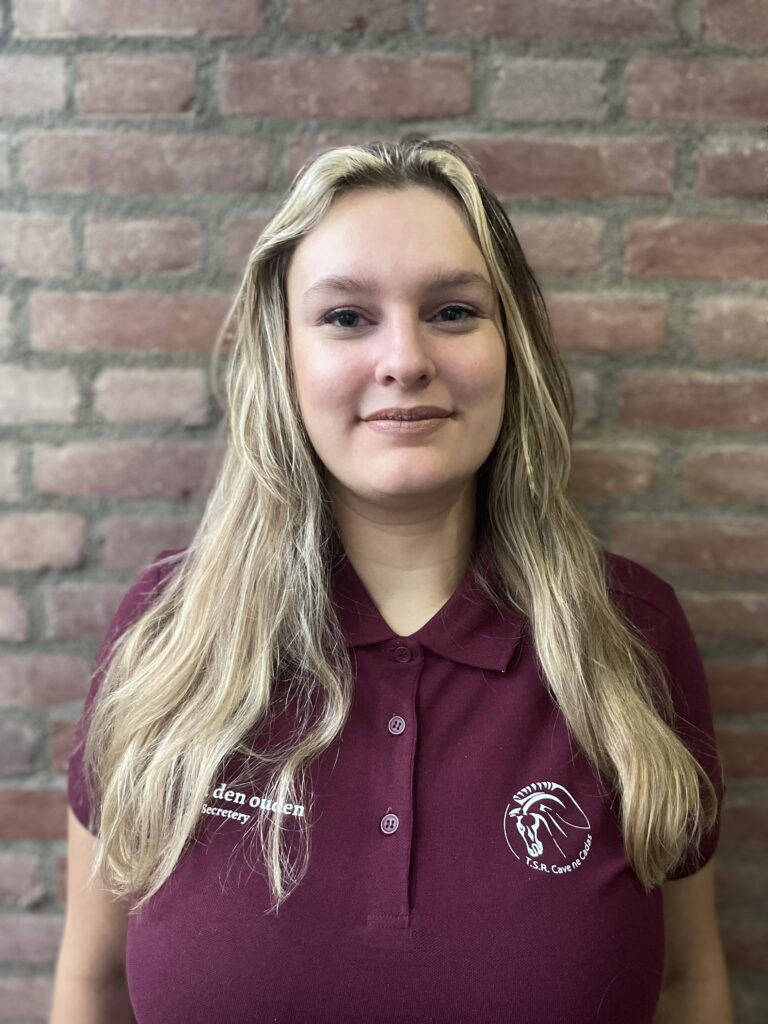 Hey, I am Malou and I am 24 years old. I study communication with a focus on the entertainment industry at Fontys Tilburg. I used to ride horses when I was younger, for about two years. I started riding again at Cave en Cadas because I missed it a lot. This association made it easy and accessible for me to start again! After a fun year as a member, I now look forward to my position as secretary.
Treasurer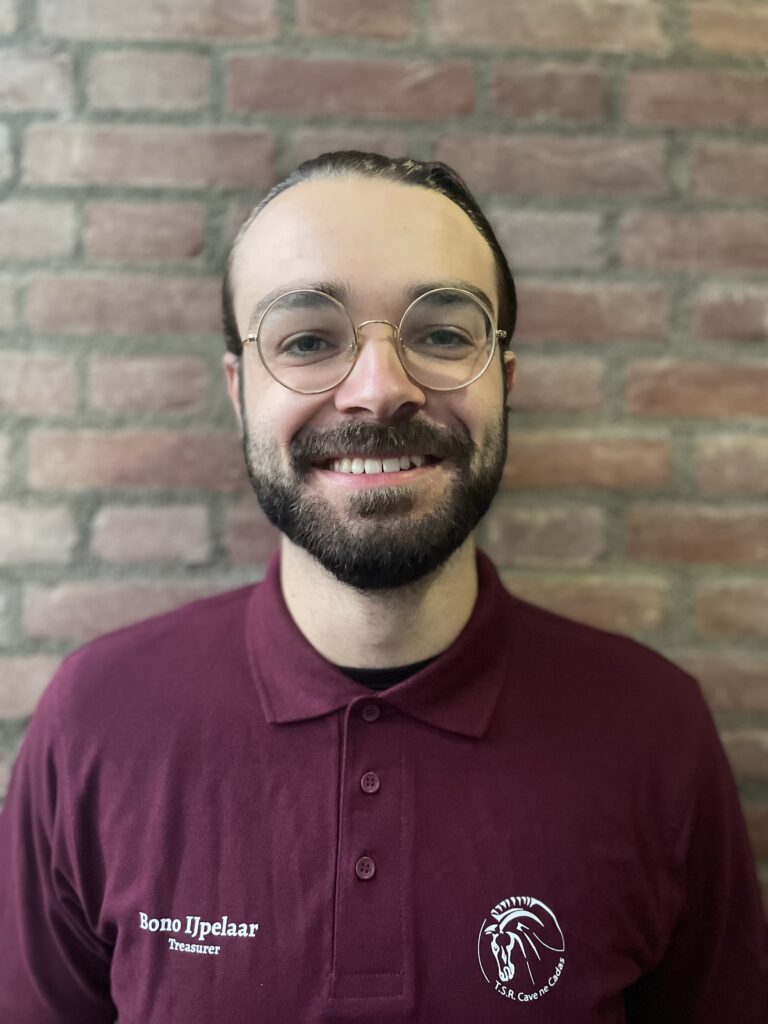 Hello! My name is Bono, I'm 26 years old, live in Tilburg (also known as Kruikenstad, Alaaf!) and I am a Master's student Data Science at the Radboud University in Nijmegen. Before my Master's I have studied ICT & Software Engineering at the Fontys University of Applied Sciences in Tilburg. I have been approached to take the role of treasurer last year and I happily accepted. I enjoyed it, that is why I applied for this role again this year. When I started this position I didn't have any horse riding experience, but I've picked up horse riding quickly and now weekly join the beginners lesson.
PR functionary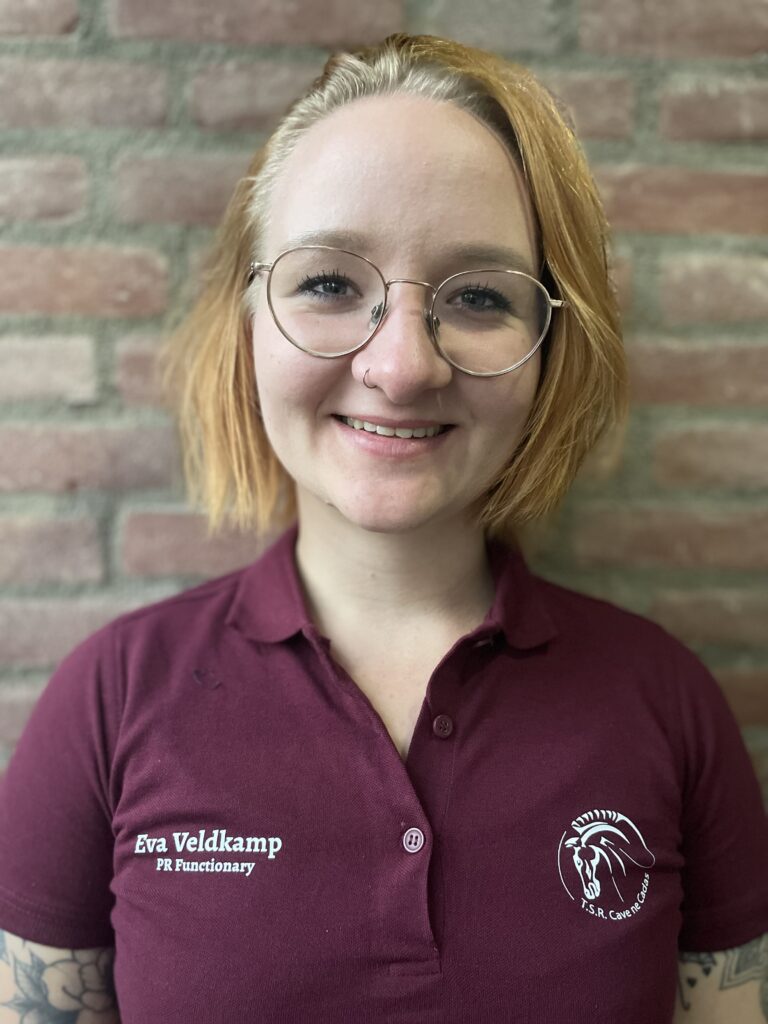 My name is Eva and I'm doing a master of humanistics in Utrecht, after I finished my HBO Social work (and a premaster humanistics). I originally come from Oosterhout, but I have been living in Tilburg for 6 years now (because Tilburg is just the best student city!). I started horse riding when I was ten, and when I moved to Tilburg I joined this association, because I couldn't miss my biggest hobby! From the start I felt connected with Cave ne Cadas, which is why this year is my fourth board year already. Besides riding at Thielen I take care of and ride a KWPN/Friesian horse called Pardoes.
For an overview of former board members, press here