How nice that you are interested in the faces behind T.S.R. Cave ne Cadas! We'd like to introduce ourselves so you know who you're in contact with.
Chairman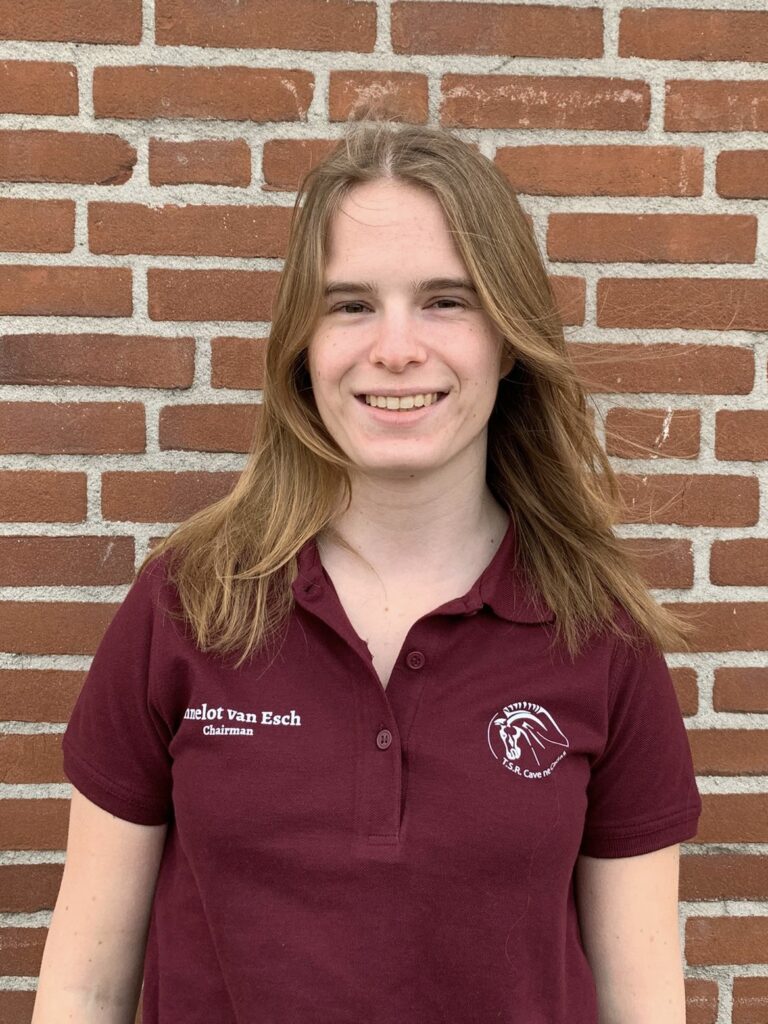 Hi all!
I am Annelot van Esch. I am 20 years old and currently in my second year of the bachelor psychologie at Tilburg University. Ever since I was a kid I've been a fan of horses. I took my first horse riding lessons when I was 11 years old and have been riding ever since.
The thing I love the most about Cave ne Cadas is definitely the people. The atmosphere is lovely, and it is just great to be able to share my passion with so many others.
Secretary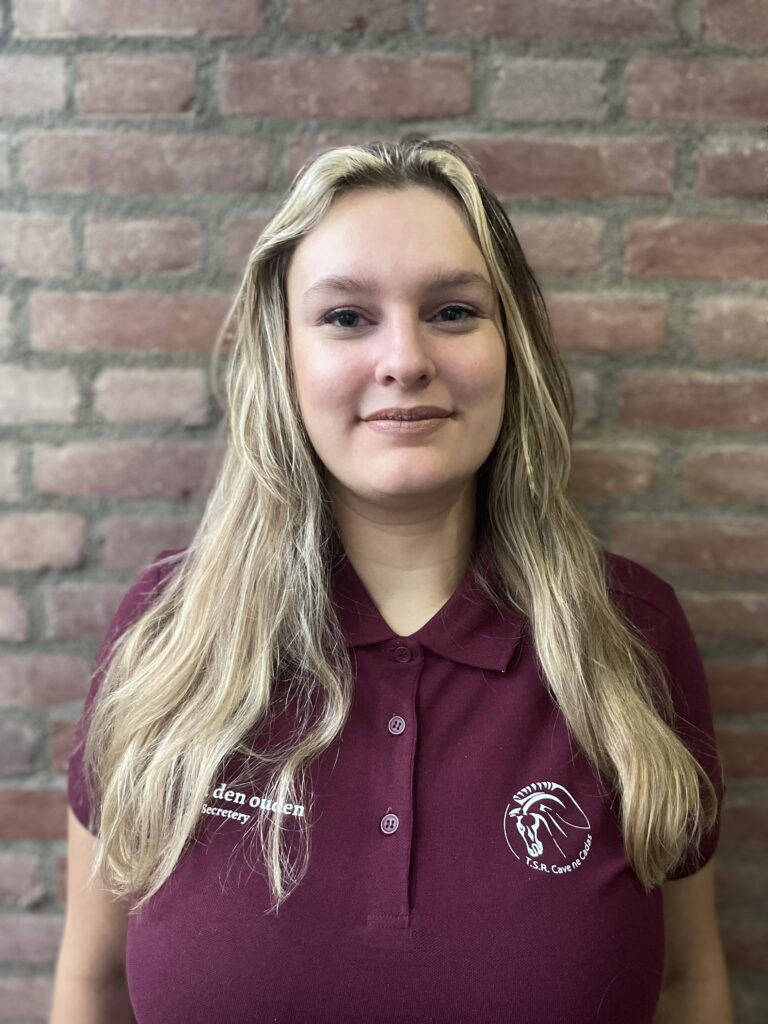 Hey, I am Malou and I am 24 years old. I study communication with a focus on the entertainment industry at Fontys Tilburg. I used to ride horses when I was younger, for about two years. I started riding again at Cave en Cadas because I missed it a lot. This association made it easy and accessible for me to start again! After a fun year as a member, I now look forward to my position as secretary.
Treasurer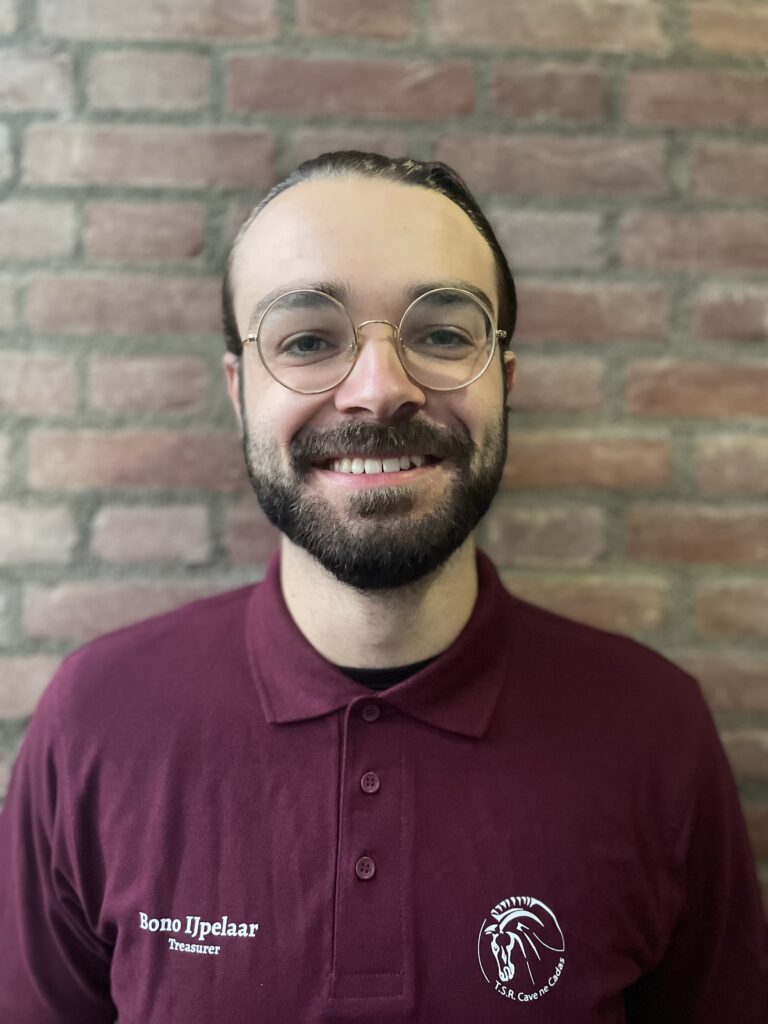 Hello! My name is Bono, I'm 26 years old, live in Tilburg (also known as Kruikenstad, Alaaf!) and I am a Master's student Data Science at the Radboud University in Nijmegen. Before my Master's I have studied ICT & Software Engineering at the Fontys University of Applied Sciences in Tilburg. I have been approached to take the role of treasurer last year and I happily accepted. I enjoyed it, that is why I applied for this role again this year. When I started this position I didn't have any horse riding experience, but I've picked up horse riding quickly and now weekly join the beginners lesson.
PR functionary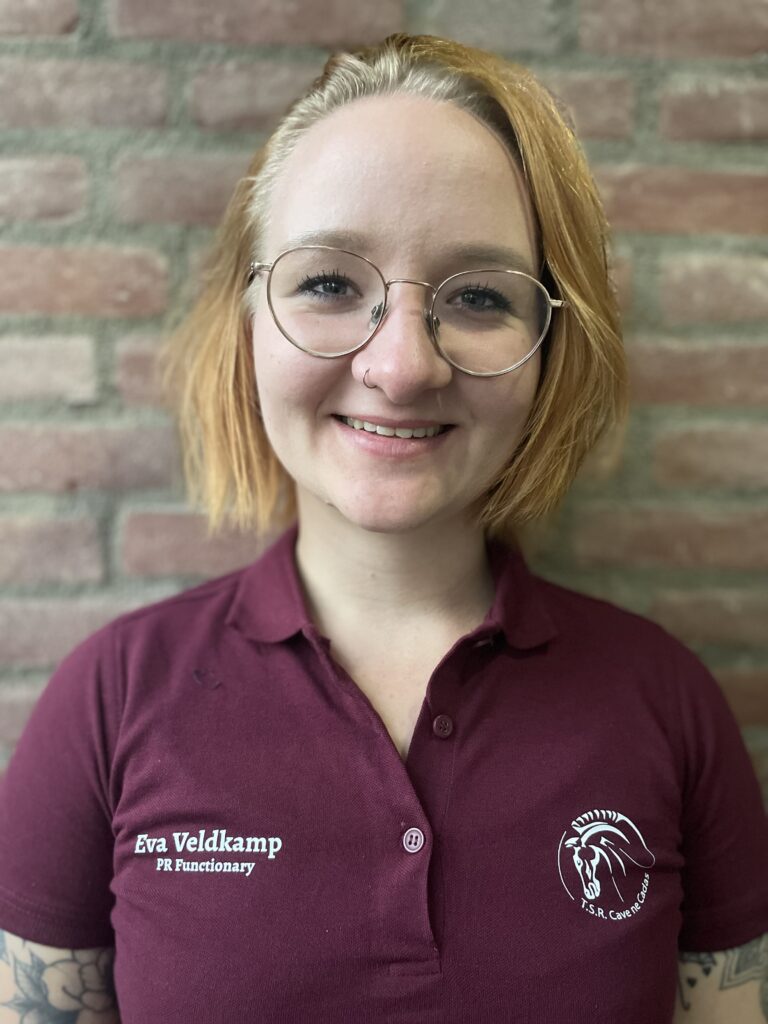 My name is Eva and I'm doing a master of humanistics in Utrecht, after I finished my HBO Social work (and a premaster humanistics). I originally come from Oosterhout, but I have been living in Tilburg for 6 years now (because Tilburg is just the best student city!). I started horse riding when I was ten, and when I moved to Tilburg I joined this association, because I couldn't miss my biggest hobby! From the start I felt connected with Cave ne Cadas, which is why this year is my fourth board year already. Besides riding at Thielen I take care of and ride a KWPN/Friesian horse called Pardoes.
For an overview of former board members, press here