How nice that you are interested in the faces behind T.S.R. Cave ne Cadas! We'd like to introduce ourselves so you know who you're in contact with.
Chairman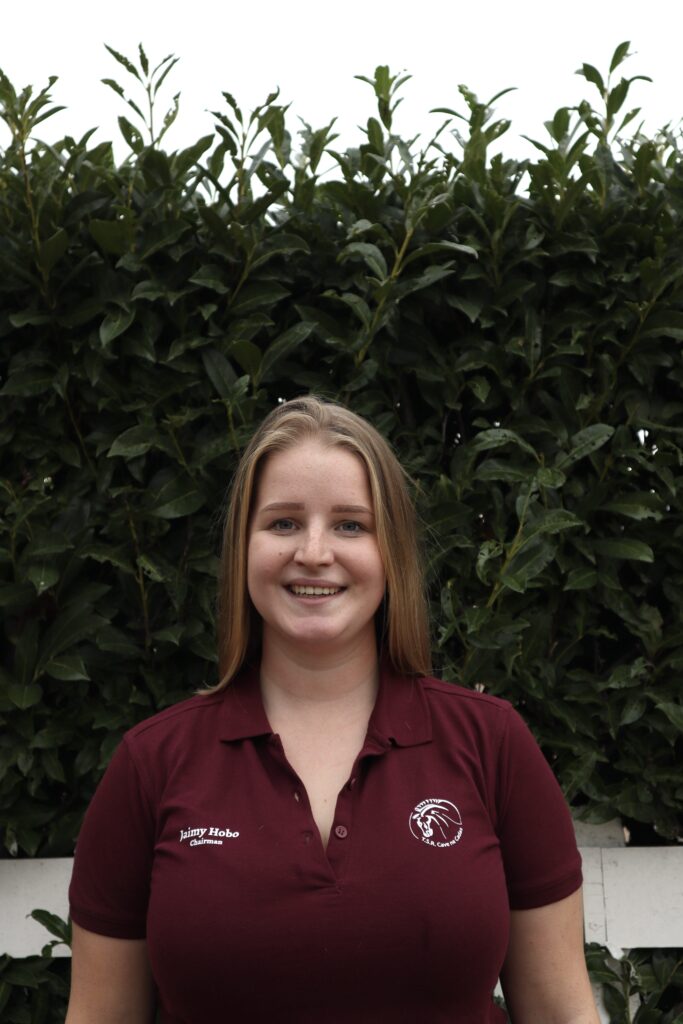 Hi,
I'm Jaimy, I'm 22 years old and I'm currently writing my bachelors thesis for Social Work. I have always been doing outside rides but actually only started doing dressage four years ago when I joined Cave ne Cadas. I met the most lovely people at Cave and really formed friendships. This is my third year in the board and I'm really excited to make it an amazing one with the rest of the board.
Secretary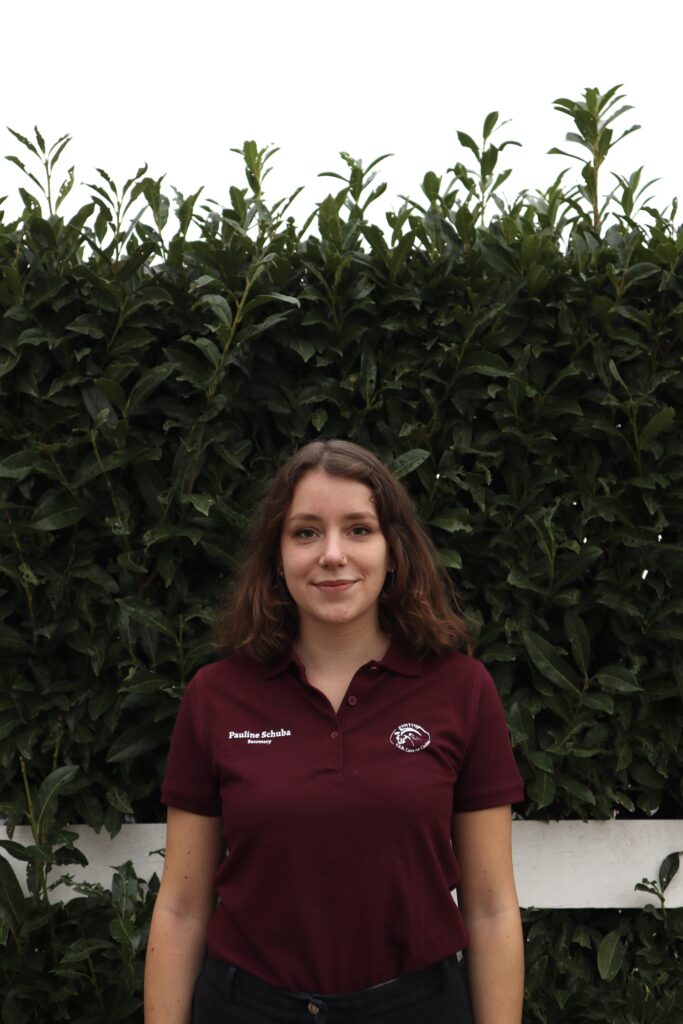 Hey hey,
My name is Pauline and I am the new secretary at Cave ne Cadas. I am 22 years old and currently in my second year of psychology at Tilburg University. Ever since I can remember I loved being surrounded my animals, naturally I also started horse riding 🏇. Right after coming to Tilburg last year, I joined this beautiful association and was able to make great friends, join fun activities and create wonderful memories! I am looking forward to this year and everything there is to come!
Treasurer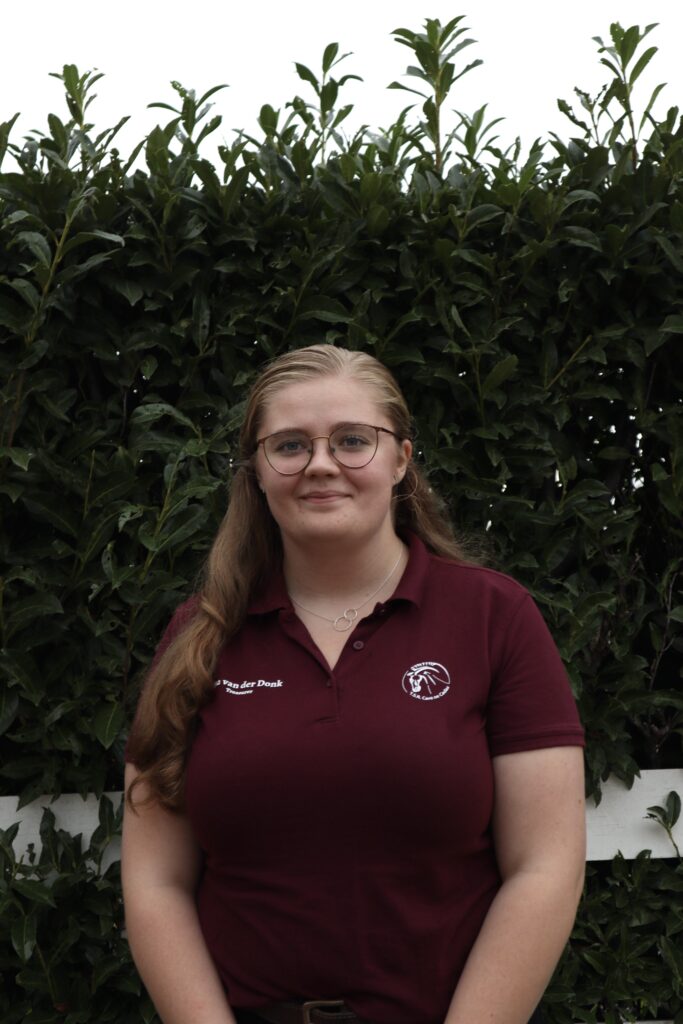 Hey!
I am Lina van der Donk and I am 20 years old. Currently I'm in my third year of the bachelor business economics at Tilburg University. I have been horse riding since I was 8 and of course I wanted to continue riding during my studies. Cave ne Cadas was the perfect solution for this. As a little bonus, you meet all these nice people!
After a nice year as a committee member, I now look forward to this challenge.
PR functionary
My name is Eva and I'm doing a master of humanistics in Utrecht, after I finished my HBO Social work (and a premaster humanistics). I originally come from Oosterhout, but I have been living in Tilburg for 7 years now (because Tilburg is just the best student city!). I started horse riding when I was ten, (I'm 25 now) and when I moved to Tilburg I joined this association, because I couldn't miss my biggest hobby! From the start I felt connected with Cave ne Cadas, which is why I have been a board members for a few years already...
For an overview of former board members, press here