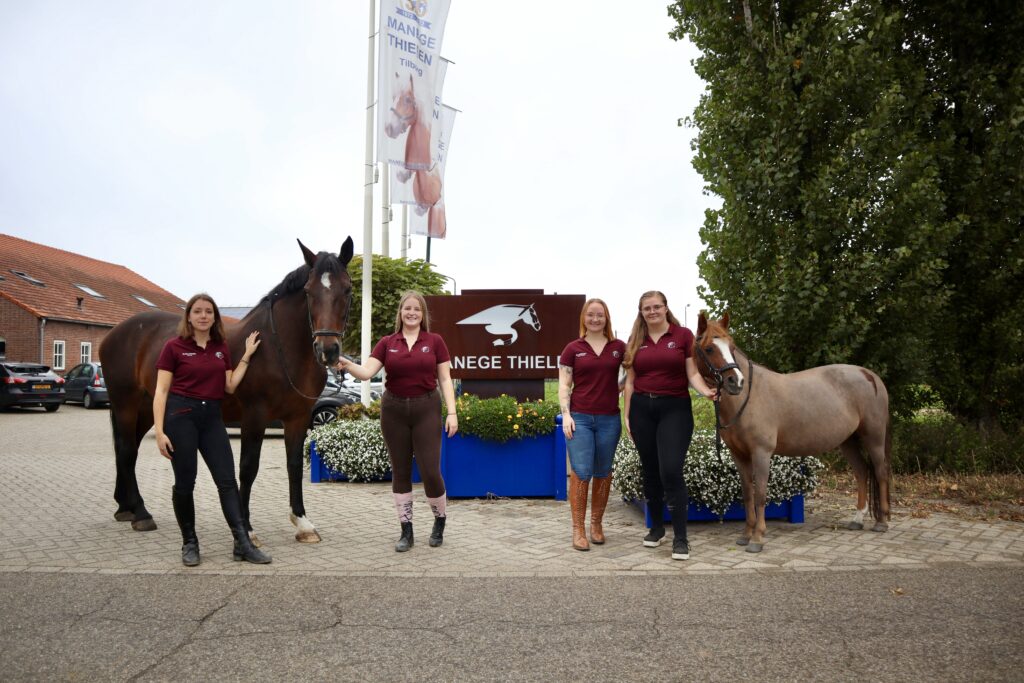 Welcome to T.S.R. Cave ne Cadas' webpage! We are the student horse riding association in Tilburg. Have you been riding for a long time? Or do you want to try it for the first time in your life?
At Cave ne Cadas everyone is welcome to enjoy this amazing sport. We're a small association which gives us a friendly, family-like feeling. Our active members come together weekly to ride together.
Impression of our activities
Weekly:horseriding on Tuesdays
Monthly: activities
Twice a year: general members meeting (GMM)
Outside of our weekly riding lessons we have many more activities to offer, such as riding outside, bowling, having drinks together and SO's. SO's are student competitions organised by different student horse riding organisations in the Netherlands. You can ride dressage and eventually qualify yourself for jumping. These competitions take place over the weekend, so you stay the night. This means a nice party or other activities will be organised!
If you've become interested in our association, you can contact the board by sending an email to info@cavenecadas.nl to book a private lesson. Hopefully see you soon!
Establishment
It all started around September 20, 1980. An international student concours was organised by a student association from Caen. The concours was held in Cabourf, subsidised by the bank Societé Generale in France. This concours was reason to establish the student horse riding association of Tilburg. In Cabourg we enjoyed the nice weather during the day, the beautiful hippodrome with good quality horses, and an excursion to Calvados. Apart from a group of Dutch riders and supporters, other countries were also represent. We would go for walks on the beach together and have a lot of fun after some beers and wines. I really wanted to visit more international student conrours during my time as a student. The only important thing was to find the right circuit to get invitations for these kind of international coucours. The only problem I had was that I was lacking horse riding experience, and there was no student association near Tilburg where I could start riding more seriously. The establishment of this association became a clear goal. With the help of some friends and the board of a national student horse riding organisation, we managed to establish Cave ne Cadas within a week. On October 10, 1981, we started with 20 members at manege 't Laar, where we could ride for only fl 10,- per lesson.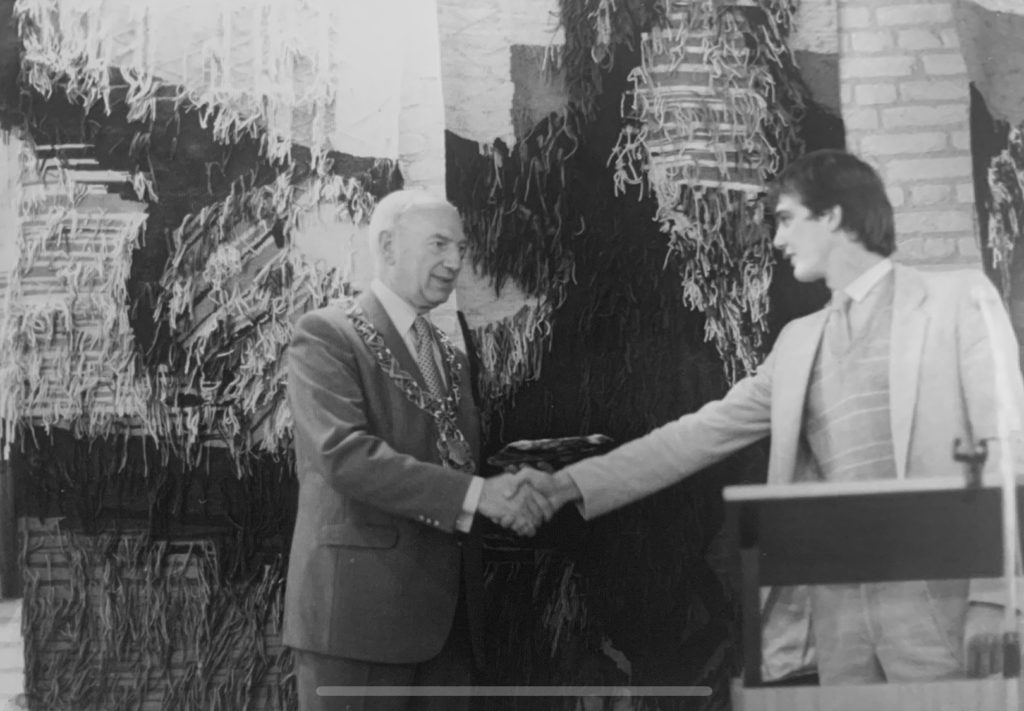 (Roeland Reichert, co-founder of Cave ne Cadas)